District Swimming Pools are open for Summer
Swimming Pool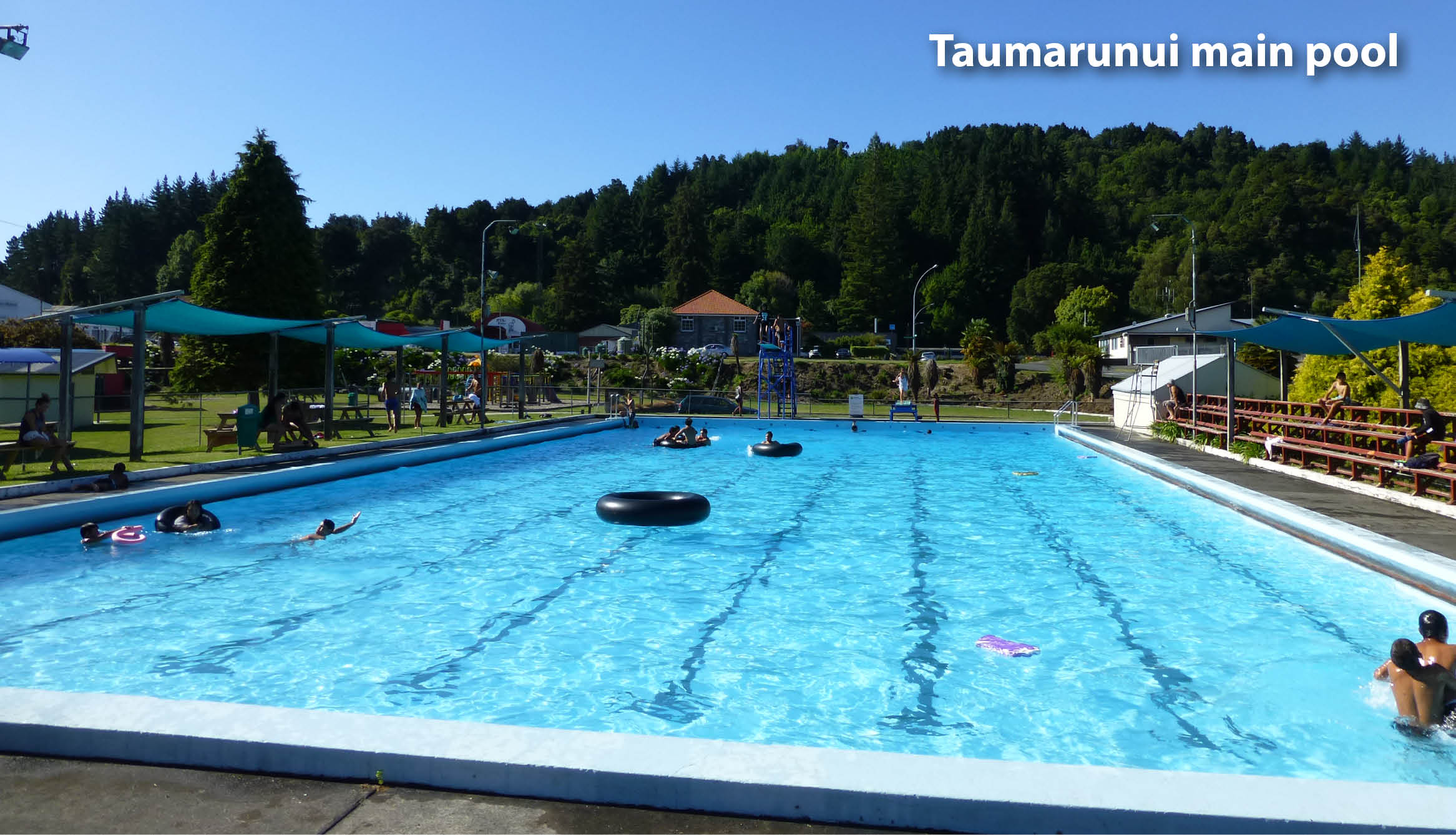 Council are pleased to announce that our District Swimming Pools are now all open.
Prices are unchanged at $1 for pre-school/Child/ Current full-time student/ Senior citizen/ Beneficiary and $2 for Adults over 16 years
Ruapehu is at RED under the COVID-19 Protection Framework and for the Swimming Pools this means:
Open with capacity limits based on 1m distancing and a swimming pool capacity limit of 100 persons
Users do NOT need to prove vaccination status
Face coverings are mandatory (except for those who are exempt, or in swimming pools).
For your protection all our pool staff are vaccinated.
School Term
Monday to Friday
Saturday and Sunday
Outside of School Term
12.00 noon to 6.00pm
12.00 noon to 6.00pm
During School Term (beginning Tuesday 9 February 2021)
3.00pm to 6.00pm
12.00 noon to 6.00pm
Closed - Christmas Day and New Years Day