Long Term Plan 2021-2031
Consultation period now closed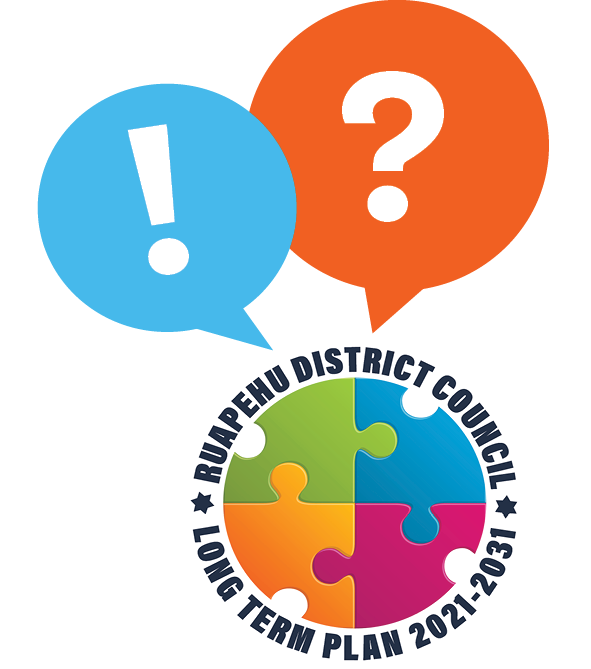 The formal consultation period on Council's new ten Long Term Plan for 2021-2031 is now closed.
We would like to thanks everyone who took part in the process in anyway.
Having your say on the Long Term Plan is one of the best ways for you to influence our work programme and direction and so public engagement is critical to helping us get things right.
Council is very pleased with how the consultation period went with good, robust, conversations on a wide range of issues.
The live streaming of the community hui was particularly satisfying given this was the first time we had done this.
Some key highlights from the consultation:
145 formal submissions received on the Long Term Plan.
26 on the Representation Review.
450 other contributions via Facebook.
7 community hui across the District.
Average of 793 live stream views per hui on Facebook.
What happens next
People who have chosen to speak in support of their submission will get the opportunity to do so at the Hearings in Taumarunui on 11th May and Ohakune and Raetihi on the 12th May.
Following deliberation of all of the public feedback Council will adopt the final ten-year Long Term Plan 2021/31 at its 23rd June meeting.
If you have put in a formal submission Council will advise you of the outcome.