Long Term Plans
The 10-Year Long Term Plan sets the direction for the District and is formally reviewed and updated every three years. It describes the activities of Council and shows the whole picture of how the activities are managed, delivered and funded.
The current Long Term Plan is for the period 2021-2031 and was consulted on over March/April 2021.
Any significant amendments to the Long Term Plan before it is reviewed in three years (2024) will be consulted on in intervening Annual Plans. In any case Council will report on progress or any changes via Annual Plan documentation.
Key areas of focus 2021-2031
Maintain service levels and keep on top of critical infrastructure building, renewal and maintenance needs in traditional core service areas such as water, land transport, community facilities and waste management.
Continue with our accelerated work programme to bring our 3 waters infrastructure up to the required new legislated standards within five years. This is being funded through increasing our borrowing until we transfer* our water responsibilities including all water assets and debt to a new multi-regional entity as part of Government's 3 waters reform. *At the time of consultation of the 2021/31 Long Term Plan councils still had the option as to whether to take part in the Government's 3 waters reform proposal. We had expected to be consulting with our community on whether to take part. This option was subsequently removed with Government deciding participation is compulsory for all councils.
Develop capacity, and respond as we are able, to evolving community expectations around cultural, social, and environmental concerns, access to services (public transport) and housing.
Continue with our economic and community development programme. This includes actively supporting district and regional growth through the Manawatu-Whanganui Economic Action Plan (Accelerate25) (inc. via Visit Ruapehu and leadership of regional tourism development) and district specific initiatives such as township revitalisation.
Support regional and local COVID-19 recovery through taking full advantage of Government project funding opportunities.
Work constructively with our iwi, hapu and Māori stakeholder groups to establish and maintain opportunities and processes for their participation in our decision-making.
Continue to seek additional funding sources to keep rate increases affordable through Government grants/subsidies and some increases to targeted rates and user pays.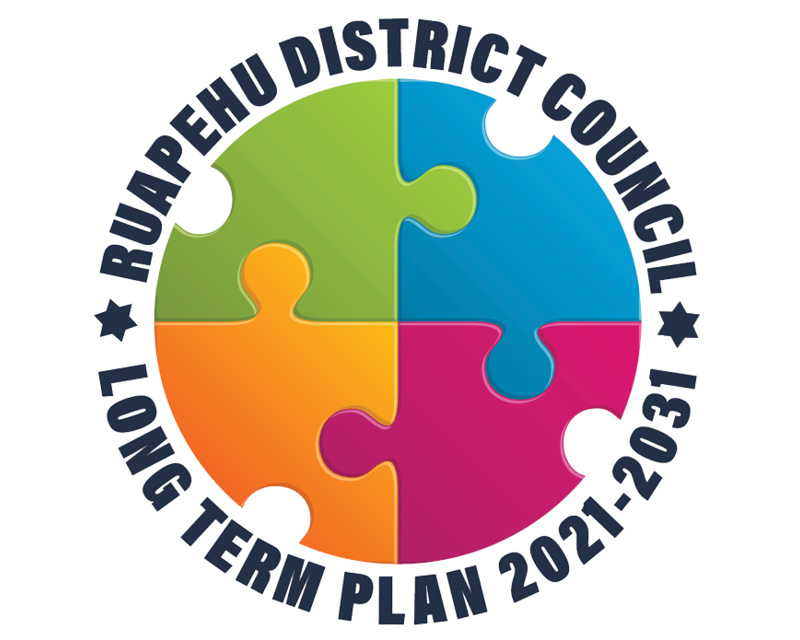 Long Term Plan Supporting Documents
Long Term Plans