New Zealand Citizenship Ceremonies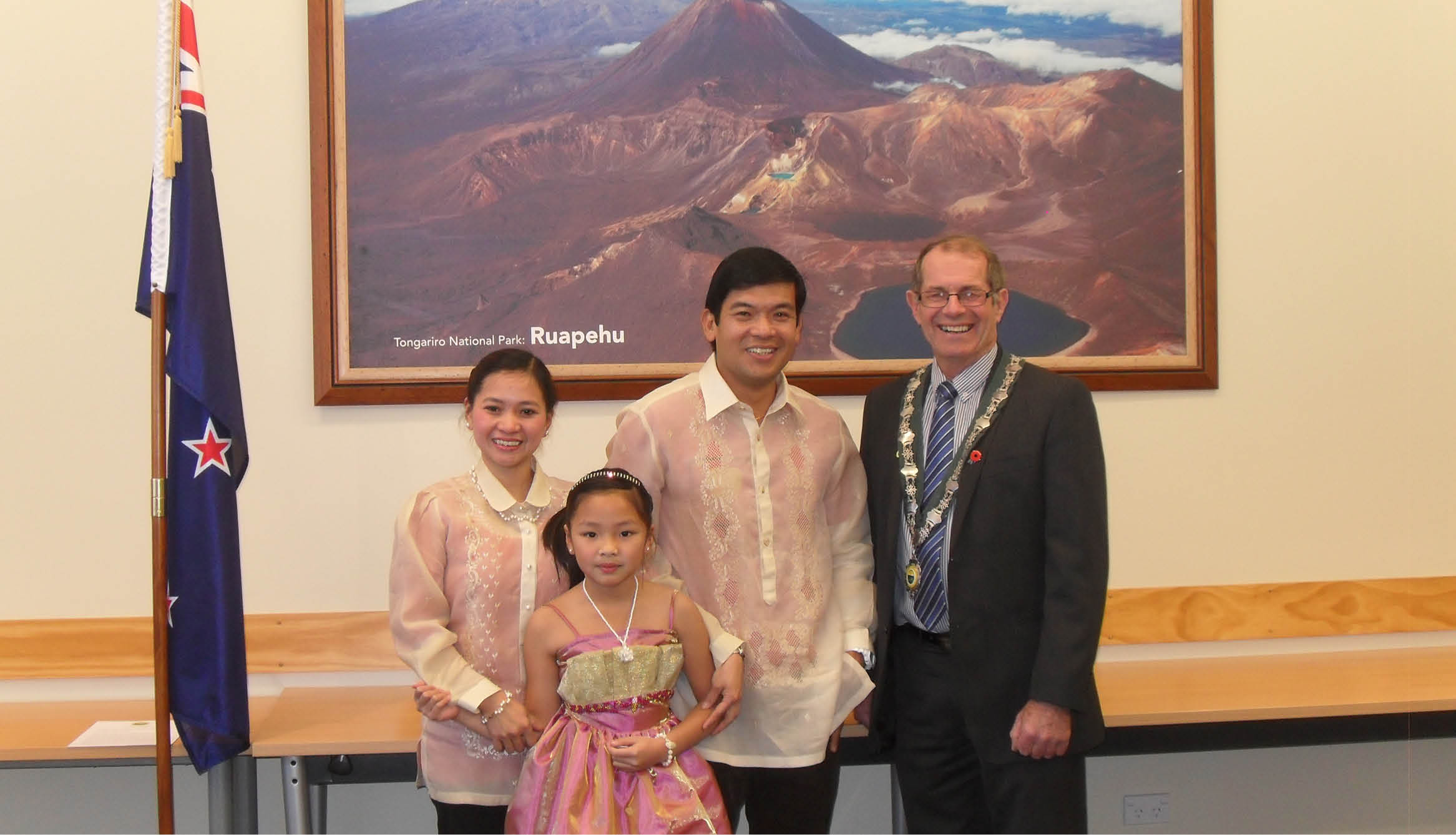 Becoming a New Zealand citizen is managed through the Department of Internal Affairs.
Ruapehu District Council's role is to hold the citizenship ceremony at the end of the process where successful citizenship applicants swear either an oath to New Zealand or allegiance to His Majesty the King Charles III.
Citizenship ceremonies are officiated over by the mayor of Ruapehu acting as a representative for the New Zealand government and are supported by local iwi (Māori tribe) representatives.
The ceremonies are held in council chambers either in Taumarunui or Ohakune when there are enough new citizens (typically five or more) living in Ruapehu needing to take the oath or swear allegiance to the King.