Council Chambers
Council Chambers are located in the Taumarunui and Ohakune Council Buildings.
Outside organisations are permitted to use the Council Chamber and peripheral rooms (when not required for Council business) for community-related purposes where, in the opinion of the Chief Executive, the organisation or event is suitable. Alcohol is not permitted (except with the express approval of the Chief Executive or delegate). Chambers are not available for 21st birthday or engagement parties and the like. A refundable bond will be charged to all non-Council users.
Taumarunui Council Chamber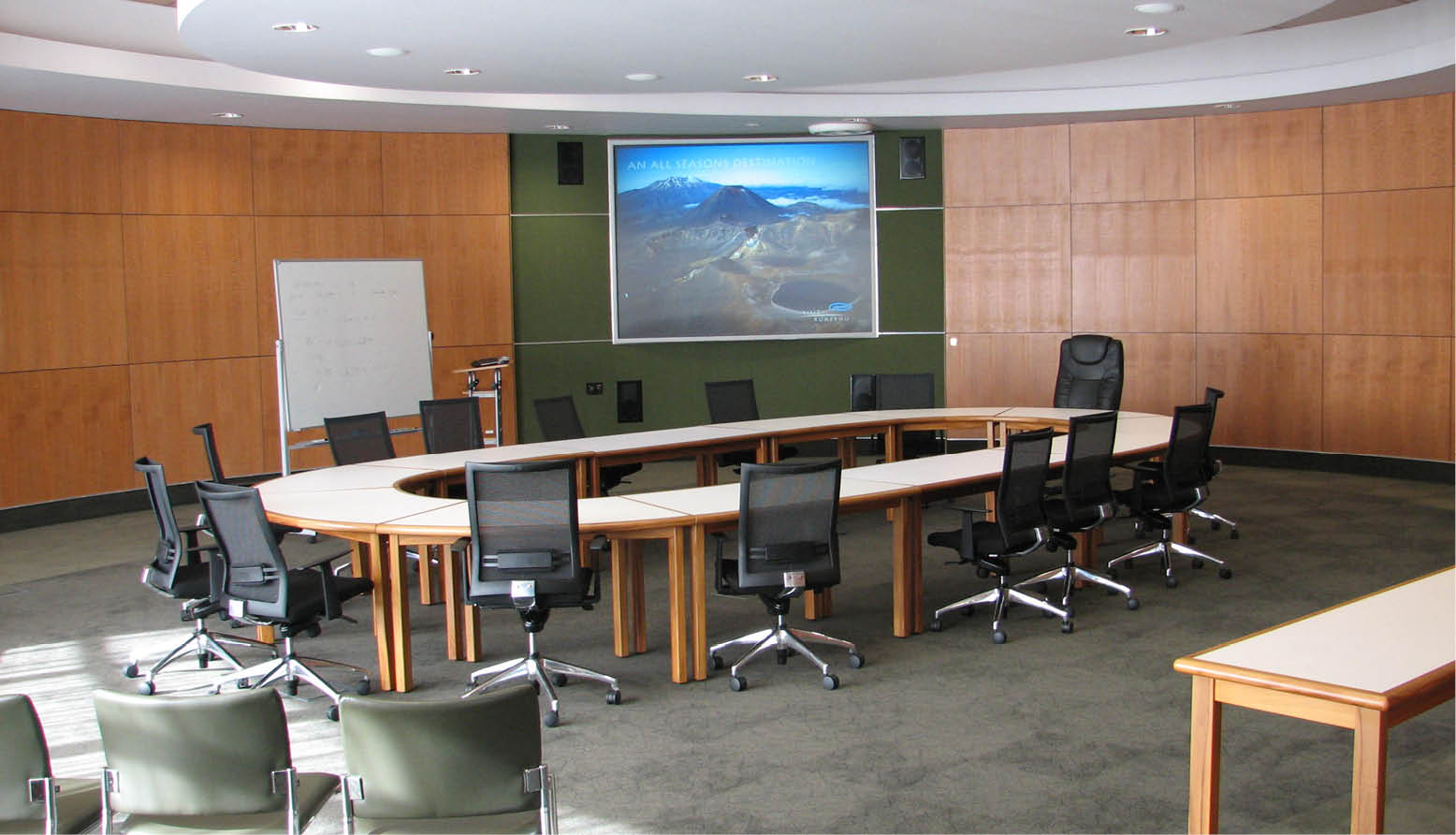 Taumarunui and Ohakune Chambers have data projectors and screens available for use included in the room hire fee. Note that the projector in the Taumarunui Council Chamber is rear-mounted and laser pointers do not usually work on it. The Ohakune Council Chamber projector is not rear-mounted.
Ohakune Council Chamber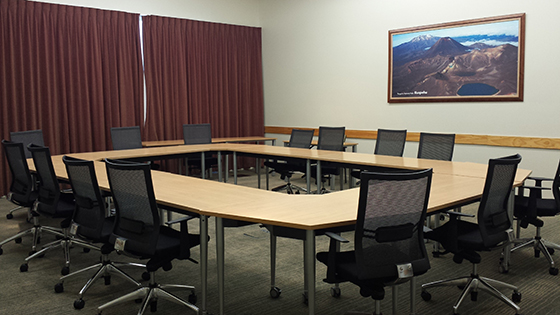 PowerPoint, video and other digital presentation material
USB sticks cannot be used on Council devices due to the risk of virus transfer. PowerPoint, video or other digital presentations must therefore be delivered or emailed to Council at least two days before the meeting. This is to allow time for the data to be virus-checked and loaded onto Council's computer system, ready for use.
For further information on hiring one of the available Council Chambers contact Council.
Document Links