Swimming Pools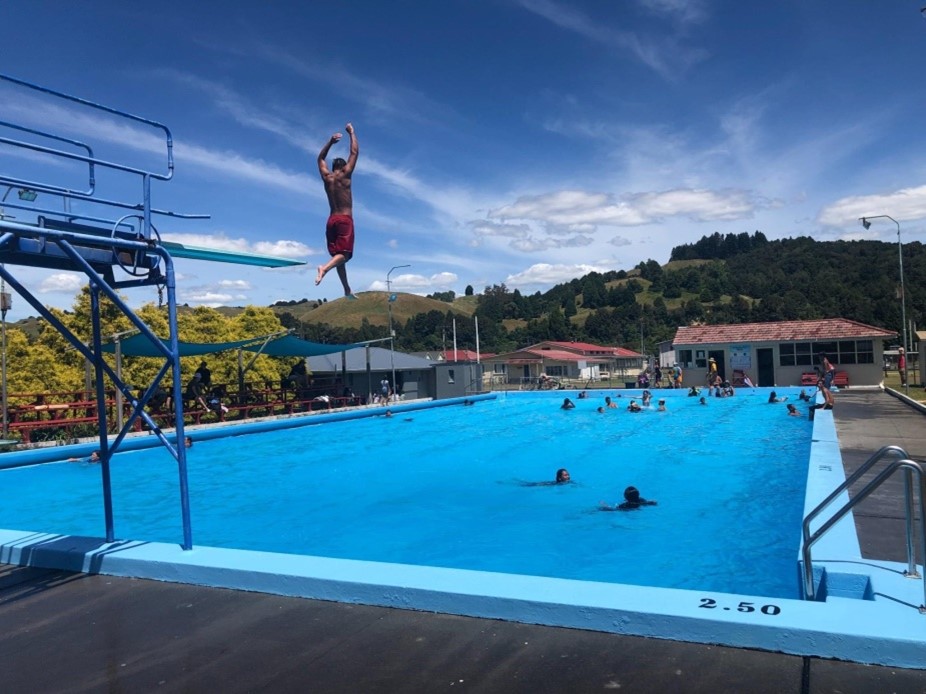 THE PUBLIC SWIMMING POOL SEASON HAS NOW ENDED.
Council operates public swimming pools in Taumarunui, Raetihi and Ohakune over the summer period. These pools are now closed
Taumarunui High School and Community Trust also operate a 25 metre indoor pool in Taumarunui, which is open all year round.
Pool locations and other info
For more information, including photos and the location of each of the pools in the Ruapehu District see Council Pool Facilities.


The outdoor pools in Taumarunui, Ohakune and Raetihi are now closed for winter
Bookings can be made for schools, club or private use outside of these hours.

To make a booking, go to Bookings and Enquiries