River Swimming Holes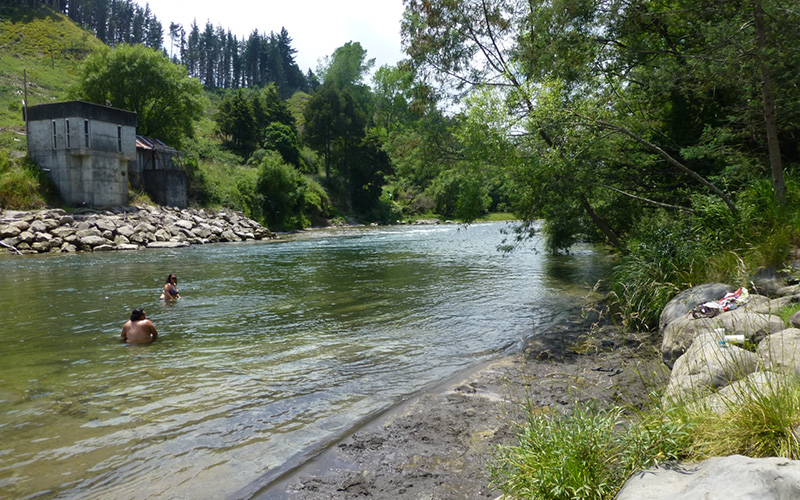 Our region is home to many fantastic swimming spots. These popular sites often include additional facilities such as picnic areas, bush walks and toilets, making them a great place for a day out with family and friends.
Horizons Regional Council and Land Air Water Aotearoa (LAWA) provide river and swimming spot monitoring information.
Note: Not all swimming holes are covered. However, the practical advice is relevant for all rivers and river swimming holes.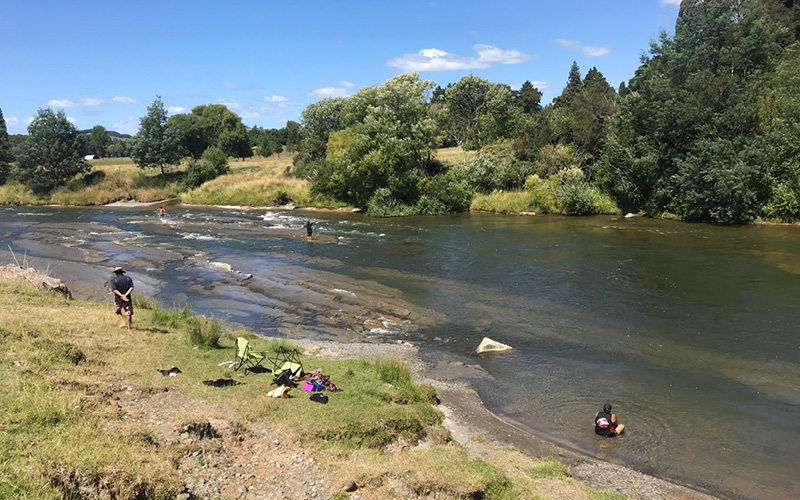 Practical Advice
To judge the suitability of a swim spot on-site, use the following guidelines:
If the water looks clean and clear, it should be safe to swim.
It is safest to wait for the water to clear after rain before swimming in rivers.
In high flow, swimming in rivers is never recommended regardless of E.coli levels.
Health-risk at ocean beaches is almost always low.
Be mindful of potential risks when swimming. Hazards in natural environments can include cliffs, sunken logs, rocks and trees in rivers, and rips at beaches.
If musty-smelling, black, slimy mat-like growths are observed on river bed stones during low river flows, it is safest for you and your dog to avoid using the river.
Horizons and LAWA - river water quality information
Use the links below to access the Horizons and LAWA websites.
The information is as up-to-date as possible. However, unpredictable weather or other influences can have an affect on water quality in between monitoring.
Horizons
You can view Horizons swim spot monitoring information via the Horizons website. The green markers indicate the number of swim spots Horizons are monitoring in that area this summer. By clicking on these, and then an individual swim spot marker, you will receive the most up-to-date data. This information is also available in a list, providing you with the most reliable source for day-to-day guidance on the potential health risks to people and animals in our waterways.
Land Air Water Aotearoa (LAWA)
Swimmers can check the water quality at freshwater and coastal swimming sites throughout New Zealand via the Can I swim here? feature on environmental monitoring website Land, Air, Water Aotearoa (LAWA).