Road Works and Conditions
Members of the public are advised to check the status of roads before they start their journey, as some may be closed. For State Highway information people can call 0800 4HIGHWAYS (0800 44 44 49) or visit:
www.nzta.govt.nz/traffic/regions/8
Temporary speed limits are used on active sites for the safety of the road users and the contractor's staff. Please follow the Temporary Traffic Management that is in place.


Pavement Reconstructions
Work sites are under temporary traffic management. Please follow all speed limits.
Ongarue Waimiha Road
Contractors have completed the earthworks and pavement construction on the 0.8km-2.8km site with sealing completed on 10 December. Temporary Traffic Management is in place until the road is swept and line marking painted.
Kururau Road
Contractors have commenced on the 1.3km-2.9km site, with the earthworks underway to be followed by drainage works and culvert renewals.
Footpaths
The Council is renewing and upgrading the pedestrian network throughout the District . Upgrading the network will create safe and accessible walking facilities which helps make our town more liveable, support tourism and contribute to healthier communities.
The footpath programme is moving through the approvals process and physical works will be undertaken during the March to June period.
Emergency Works
Much of the Ruapehu Roading Network is ever susceptible to slips and dropouts due to the environment that we live in.
Crews may respond at any time to urgent jobs elsewhere in the district to clear slips and fallen trees from roads, and may leave the above sites unfinished but will return to complete once other sites are made safe. Please follow all Temporary Speed Limits and Temporary Traffic Management.
Sealed Roads
Seal repairs for the 2021/22 construction season are programmed and currently underway. Repairs have been completed on Tanga and Kirton Road with the work crews on Paparoa, Kawautahi and Taringamotu Roads.
Unsealed Roads
Jilesen Contractors have two graders working full time on the unsealed network.
The current months programme can be found here: https://www.ruapehudc.govt.nz/our-services/roading/mowing-grading-and-spraying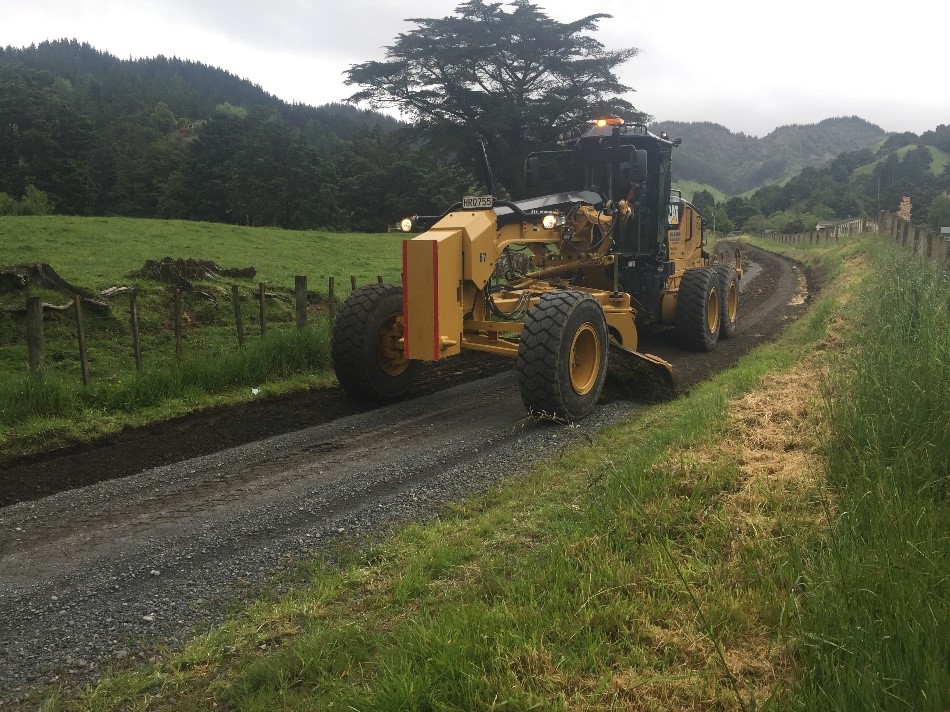 Roadside mowing
The current roadside mowing and spraying programme can be found here
https://www.ruapehudc.govt.nz/our-services/roading/mowing-grading-and-spraying
The wire and rubbish hidden in long grass is one of the main causes of fires during summer from roadside mowing, it would be helpful if people could keep their roadsides clean and clear. The programme to remove larger branches, overhanging and encroaching vegetation has been completed for the year with.
Updated 14/12/2021